On this section, you cycle past a cosy park area, through the Scanian agricultural landscape and to Scania's second largest lake, Ringsjön. Enjoy nice views and a swim!
The well-known stand-up comedian and actor Johan Glans was born and raised in Eslöv. The city which has long had to carry the epithet "Sweden's most boring city". Today, Eslöv is a popular residential area with good transport links and beautiful surrounding nature with many castles. The old epithet thus has no basis in today's Eslöv, which offers both a train station, grocery stores, restaurants and various accommodation options.
For those interested in culture, the Medborgarhuset is a must, and is an architectural and award-winning building which attracts architecture enthusiasts from all over the world every year. If you are more playfully minded, we recommend a visit to Eslöv's Toy Museum, which has one of Sweden's largest toy collections. A real gem for nostalgics.
In Eslöv there is also the Trollsjö area, a park area around Trollsjön where there is a playground, barbecue area, toilet, Frisbee golf course and café during the summer months. The playground has a fantasy theme with a dragon, castle and ship and is much appreciated by the small kids.
Outside Eslöv, you are met directly by the Scanian agricultural landscape, but after only 15 minutes you enter a larger part of the forest, a stone's throw from Stavröd's bog, which previously was a lake but today consists more of a shallow marsh with surrounding forest. It will be a nice break from the otherwise monotonous farmland dominating the southern parts of this leg.
The trail continues through open landscapes and along Skåne's second largest lake, Ringsjön. Stehag church from the middle of the 12th century is passed. Why not make a detour to Stehag, a small village with both a train station, grocery stores and a pizzeria. Put in a visit to the popular and close to town Gya Forest, which is dominated by leaves and conifers.
Take in the beautiful views of Ringsjön and take a dip at Sjöholmen's bathing area, before the trail takes you into a more wooded section, to finally reach Höör. Here you can recuperate at an inn and a spa, and there is also a train station, cafés and grocery stores.
Along Sub trail 103 there are train stations in the following locations: Lomma, Lund C, Klostergården, Hjärup, Örtofta, Stehag, Eslöv, Höör and Kristianstad.
1-30 km
Tätortsnära
Slätt
Storslagna vyer
Blandtrafik, asfalt
Blandtrafik, grus
Cykelleden Skåne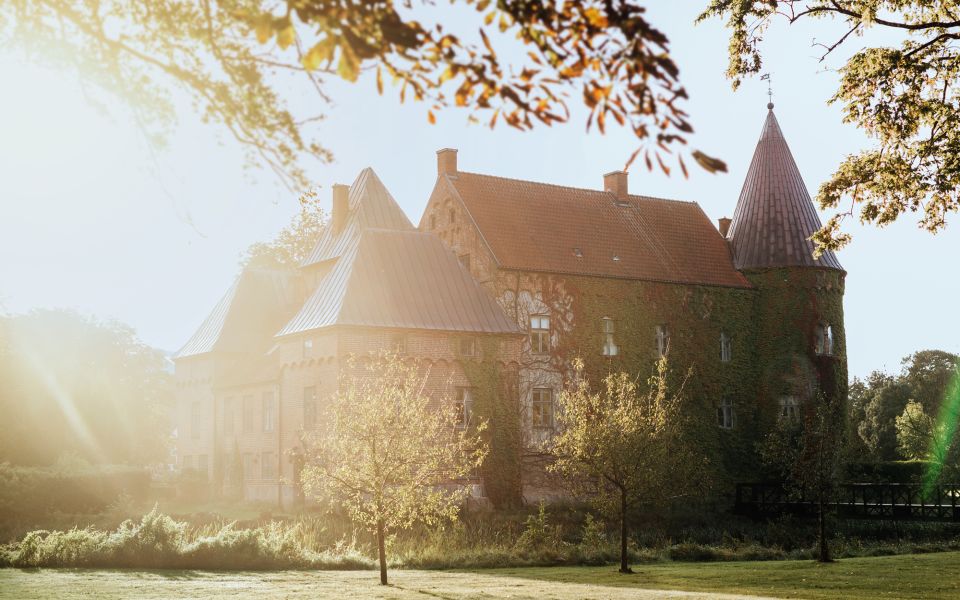 Highlights along the section
Here are some places that are frequently visited and appreciated by others.